Collaborations, Partnerships, & Affiliates
GEICO
GEICO helps members of Phi Mu Alpha by offering a special Brothers only discount. Additionally, GEICO helps fund leadership programming for our members. Existing GEICO insurance holders should contact their representative and inquire about the discount.
Go to www.geico.com/greek/sinfonia
to request a quote today!
Barbershop Harmony Society
Through active programs in music education, publishing, performance, and outreach, The Barbershop Harmony Society preserves and extends the reach of a uniquely American close harmony musical art form whose roots lie in African-American improvisation and European harmony traditions.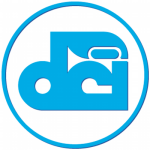 Drum Corps International
The mission of Drum Corps International is to bring the life-enriching benefits and enjoyment of marching music performing arts to more people worldwide. We do this by creating a stage for participating organizations to engage in education, competition, entertainment, and the promotion of individual growth.
NAfME
The mission of the Music Education Policy Roundtable is the unification of all music education advocacy organizations under a single policy apparatus, working in unison to achieve a consensus set of federal legislative recommendations, on behalf of the profession and all of those who stand to benefit from its contributions to education.
The National Executive Committee is represented at regular meetings of the Roundtable. At these meetings, numerous prominent musical organizations discuss music education in the country at how it can best be served on a national level. These proposals are brought to legislators, with the force of many of the biggest names in American music, to help ensure that music education is healthy and strong for generations to come.
To learn more about NAfME and the Roundtable, its members and initiatives, visit their website at http://www.nafme.org.
NIMC
The National Interfraternity Music Council (NIMC) is composed of the national or international presidents of seven music fraternities and meets annually to discuss matters of mutual interest.
NIMC is not an incorporated body, nor is it organized to regulate the actions of its member organizations. Rather, the NIMC is simply an annual gathering. However, formal agreements between the member organizations may be made.
The other members of NIMC are: Delta Omicron, Kappa Kappa Psi, Mu Phi Epsilon, Phi Beta, Sigma Alpha Iota, and Tau Beta Sigma
FCA
The Fraternity Communications Association works to enhance fraternity communications through the exchange of ideas, experiences, and information. Every year, FCA member organizations are honored for their outstanding efforts in a variety of writing, design and communication categories.